Another Bluetooth module to test. This one is the KCR-86B v4.0. No idea where I got it (probably Ebay), but they're available all over the interweb. This module is Bluetooth 4.0, obviously.
No USB and TF card socket connections on this one, but it does have a stereo aux input. It has LED indicator output. No microphone input, and no infrared input
I didn't repeat my previous mistake of breadboarding the board. Just point to point wiring. The board will run on 3 to 5 volts DC. It doesn't have the voltage regulator to output 3.3V that the KCX-BT003 does, since it doesn't have TF socket connections.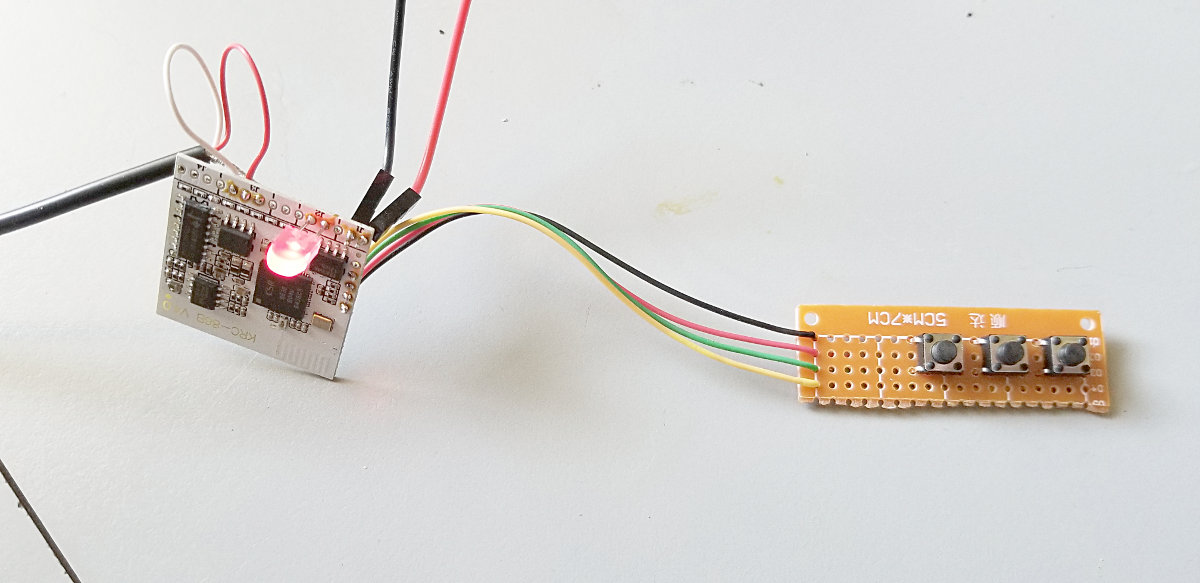 The chip on the board is a CSR8630. Didn't bother trying to look it up this time.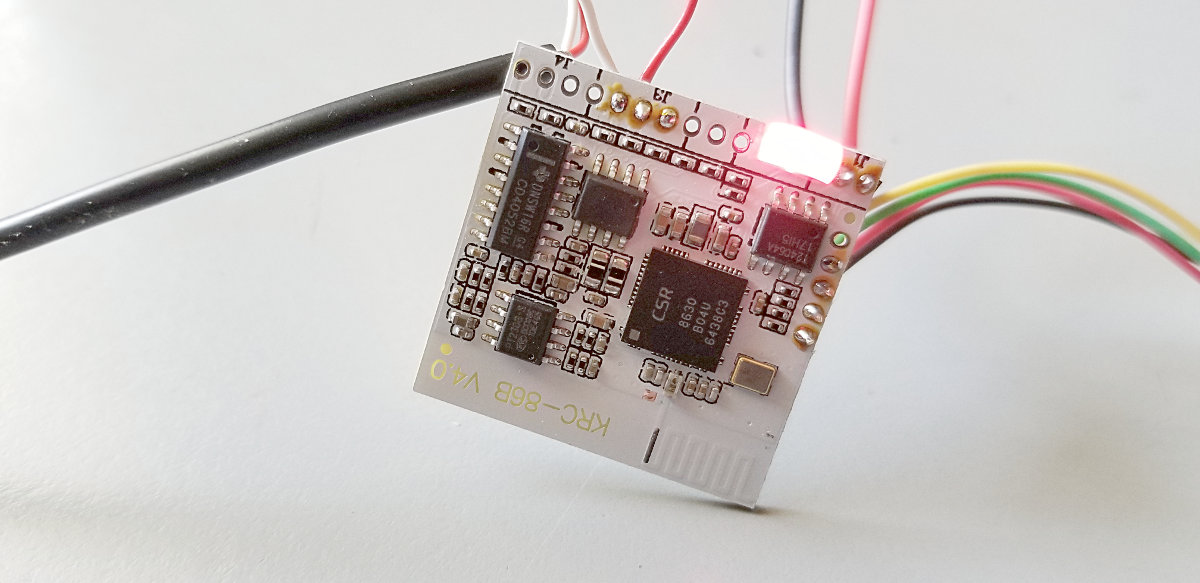 Only three control buttons on this one. One Play/Pause, and two buttons that do double duty. One is Vol+/Next and the other is Vol-/Prev. No AD resistors - just a common wire and three control wires.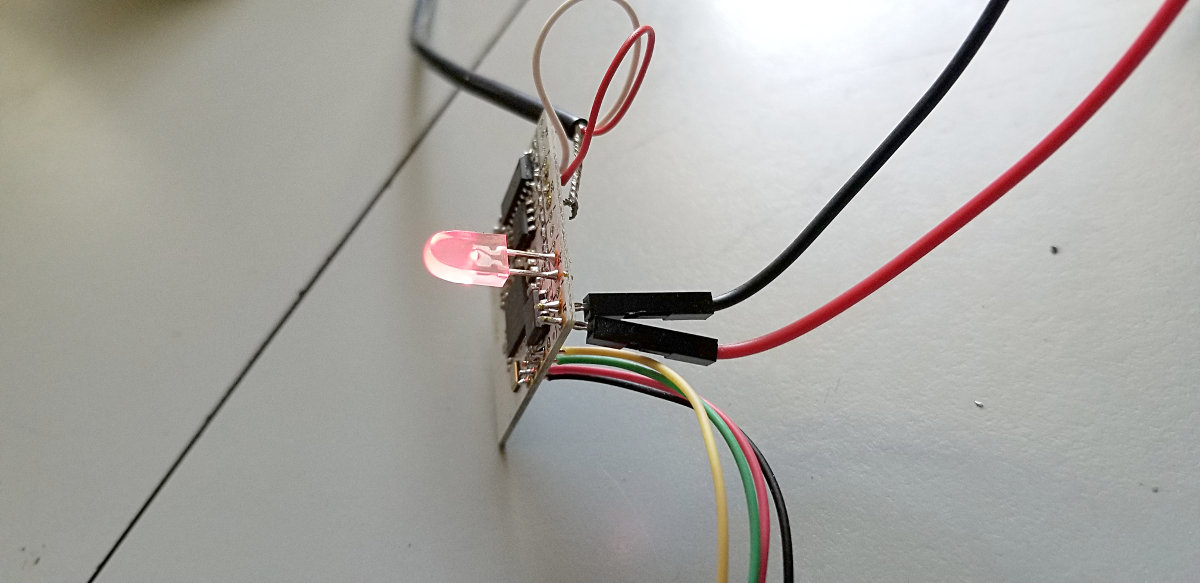 Made up a little control board with perfboard.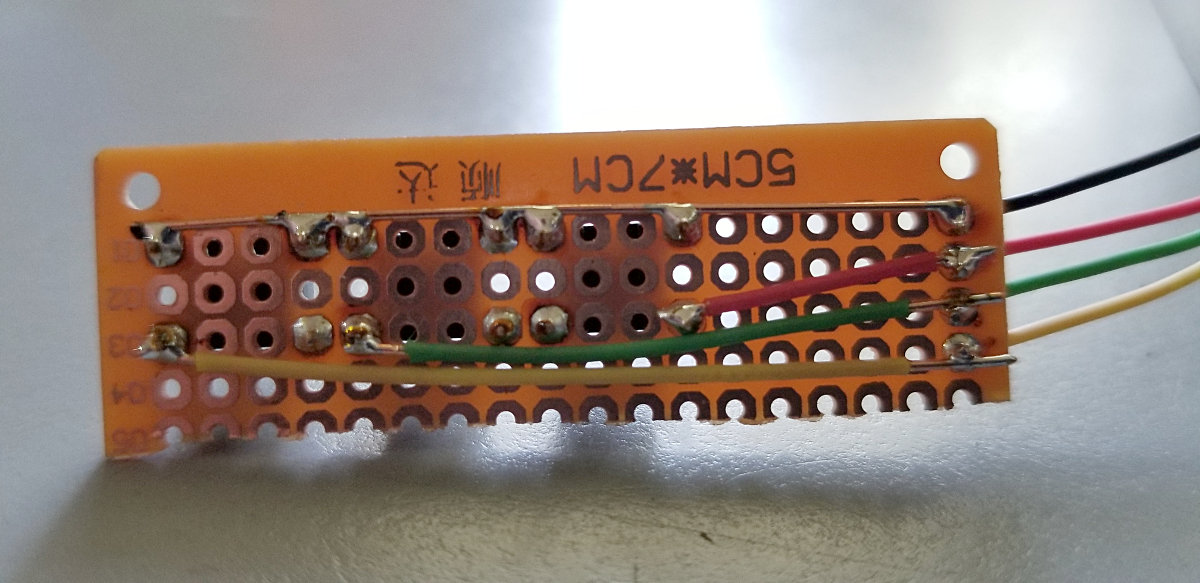 I connected it to my Lepy LP-2020A Class D amplifier and tested. Pairing is pretty normal - no recorded Chinese woman on this board. Just silence.
The Bluetooth audio is very good. FLAC sounds excellent. It's a good sounding module. Not bad for the price.
The KCR-86B is around 1.5 times bigger than the KCX-BT003, and has fewer features.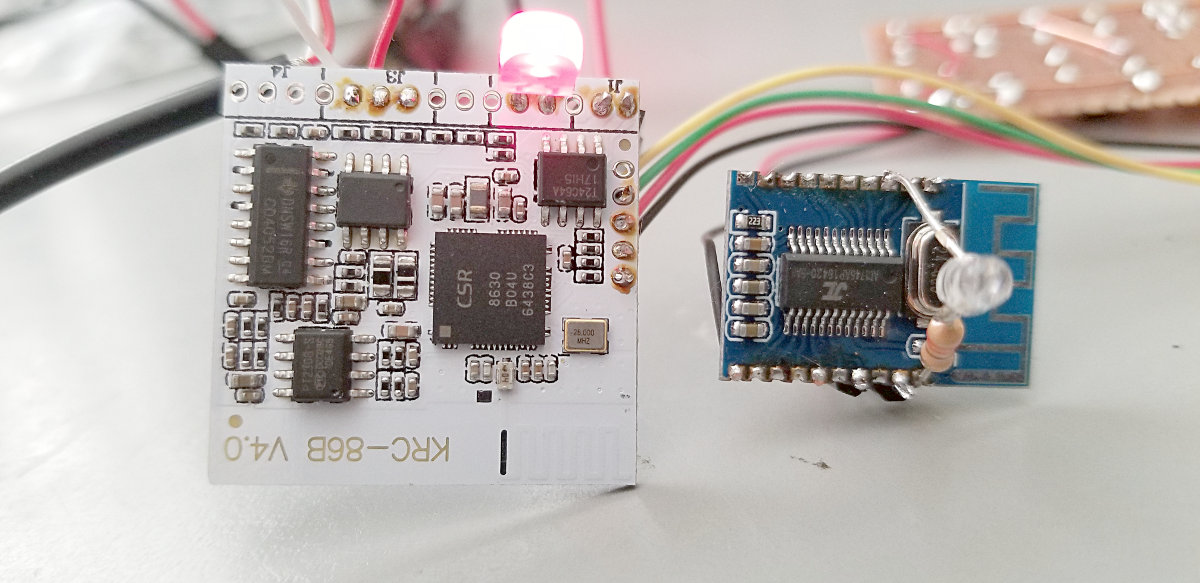 While this board does the job very well, I like the previous one I tested better (KCX-BT003) mostly because it has more features at a lower price. They sound identical to my ears.