So I drew up a board for the Silicon Labs CP2102 chip and made all the improvements I wished I had done on the CP2101 board. Great little ICs. I drew the board much more compact this time and left off the unnecessary extra pads. Once again I had the boards made at DorkbotPDX and as usual they came out perfect.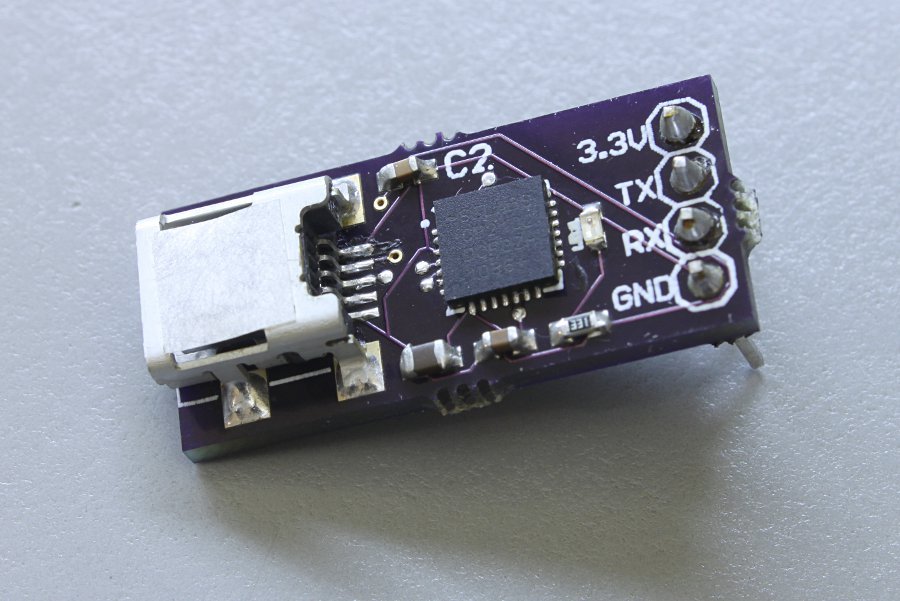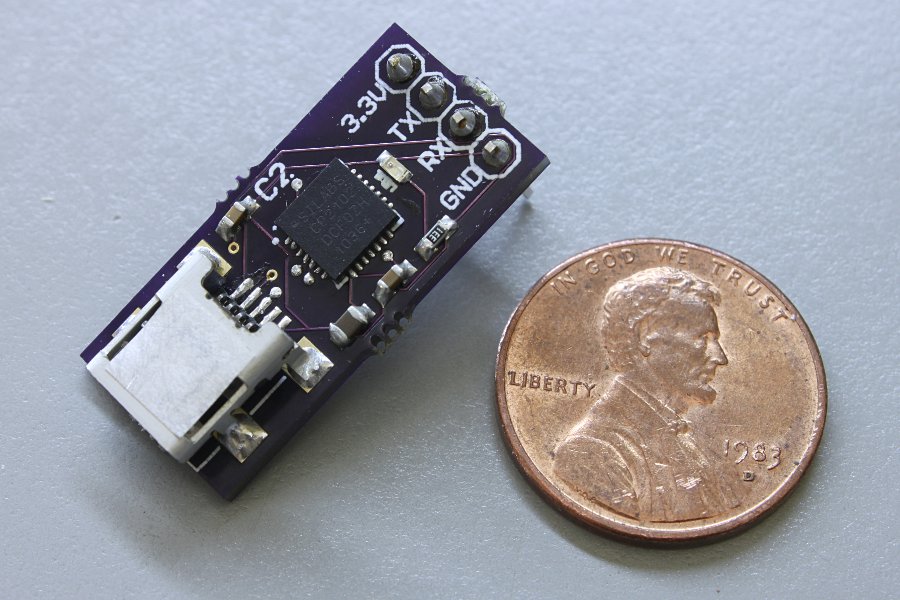 The board works perfect. The CP2102 is really simple to use. Not quite as many features as Microchip's MCP2200, but for plain old USB-to-UART use it works just as well.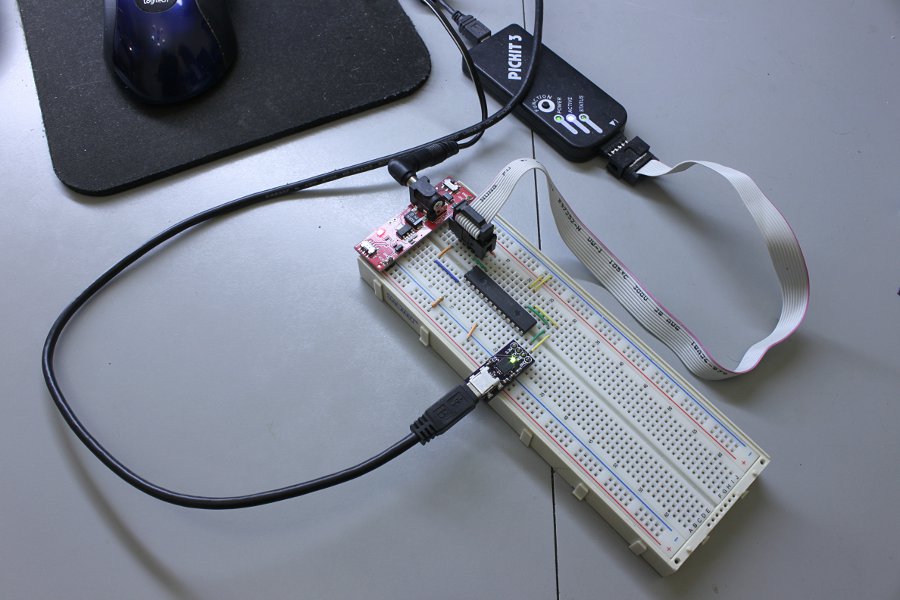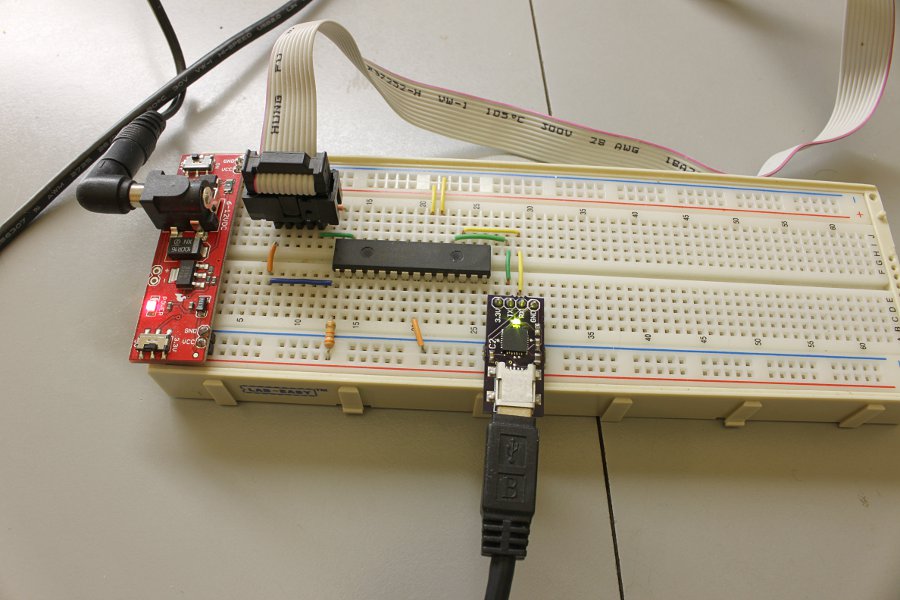 If you want to make your own board just download my Eagle schematic and board layout. You'll also need my Eagle library. This file set is for the DorkbotPDX PCB service. You may possibly have to make changes for other PCB services - I don't know.
Oh ya, here's a pic of the bare boards (with a couple others from the same order).